Shuang Tong (Double Vision)
--Reviewed by Lindy Loo
Plotline:
People are being killed in ways that seem impossible: a man drowns in his office with not a drop of water nearby, a woman perishes from horrific burns, despite there not being a flame in sight. When investigators begin to delve deeper into the murders, they discover that perhaps someone with a desire for immortality is behind these strange events.
Scariness factor:
Not so much.
Gross-Out Factor:
There's some knife-slitting going on during a few sections of the movie.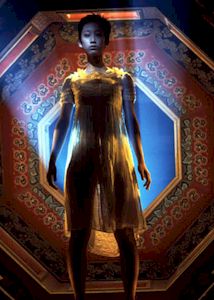 Complaints:
Ack. Two movies in a row with David Morse in them. Why is it that just LOOKING at him irritates me SO VERY VERY MUCH? Again: as with
Disturbia
, he was perfectly fine in this movie. So I don't know why I loathe him so much. Other than that, I was mostly just indifferent to this movie. It wasn't anything special, but it wasn't anything terrible either. It was just ok.
High Points:
The double-pupil eyeball effect was really pretty creeps. I dug it. Other than that: indifference.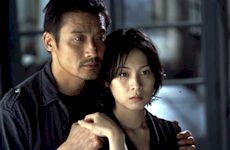 Overall
: Yeah, I wouldn't go out of my way to recommend it. But then again, I wouldn't discourage you from seeing it either. It was tepid. That's the long and short of it.
Grade:
C
Labels: C movies