Creepshow
--Reviewed by Lindy Loo
Plotline:
A variety of short tales about meteors and their effects, a monster in a box, a man who seeks revenge by burying people in the sand, a father returned from the dead, and cockroaches.
Scariness factor:
Man, I loved this comic book when I was little--I found it delightfully horrific. And man, do I love Romero. But MAN was this movie TOTALLY not scary AT ALL.
Gross-Out Factor:
Hee hee. Ah. Hee hee.
Complaints:
So very very SLOOOOOOOOOOOOOOOOOW, which is even MORE dastardly since they were short pieces, so that alone should've kept the pacing up. Also--Stephen King is the WORST actor in the world. Sweet jesus. And really, none of it was scary.
High Points:
Hrm. It made me laugh a few times, it was that lame and slow. And ok--the cockroaches exploding out of the guy and filling the room: that was pretty sweet. That's about it.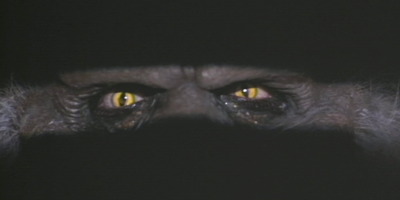 Overall
: I don't think I care to ever see this again. In fact, if I could go back in time a few days so that I could watch something else in its place, I'd do so. I know it's supposed to be a classic, but hell with that.
(Go check out
The Moon is a Dead World
for an alternate review later this week)
Grade:
D+
Labels: D movies