Paranormal Activity 2
--Reviewed by Lindy Loo
--Reviewed by Lindy Loo
Plotline:
I guess you could call this the prequel to Paranormal Activity. The sister of Katie (the main character in the original) recently had a baby, and shortly thereafter, creepy, supernatural events start to transpire in the family's house. This movie also attempts to explain the haunting of Katie in the original.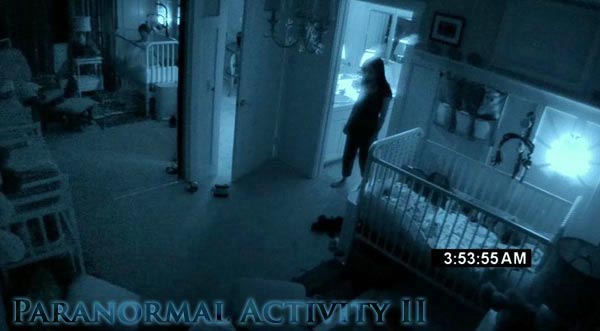 Scariness factor:
Ok. I was pleasantly surprised in a big way. I watched it home alone, and it creeped me out in a big way. It's definitely a jump in your seat-type flick.
Gross-Out Factor:
The only real stomach-turning events happen at the end, and they're relatively mild in comparison to most movies nowadays.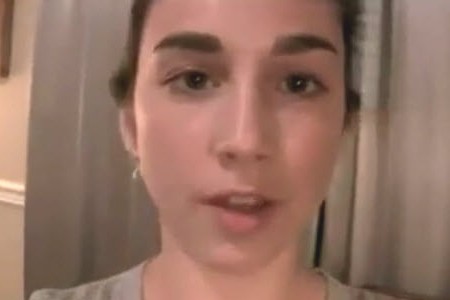 Complaints:
I'm not sure how I felt about the ending. I kind of liked it, but then I also kind of thought, hey: if this actually happened, then wouldn't it have also been mentioned in the original?? I also had mixed feelings about the storyline they use to connect this movie to the original. In some ways it works, but in other ways, it's kind of hammy. The logic is also a bit creaky in parts—there seemed to be many more instances in which most normal people would check their security footage to see what actually happened (the dog incident, for example), and yet: they don't. Also: baby over the crib-bars was kind of a lame moment.
High Points:
I really was pleasantly surprised by this movie. Minus the ending, which got a bit hammy, it's really quite spooky. They mix it up by using security surveillance cameras to provide the shots and suspense, and they use them well. The first 2/3 of the movie creeped me the hell out. AND I think what surprised me even more is that it also was cute and funny in moments, in a way that helped it seem even MORE real. I actually laughed out loud a couple times. And the acting was actually not bad either.
Overall
: I wasn't expecting much from this flick, but I actually thought it was a surprisingly good creepfest. Granted, it doesn't offer much originality since most of what you get was in some way or another done in the original. But still: if you want to freak yourself out by watching something when you're home alone, this would definitely be a good choice.
Grade:
B+
Labels: B movies